What we do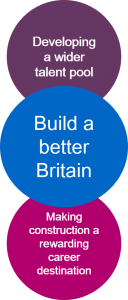 To build a better Britain, we promote and inspire people to join a diverse industry. Representing 9% of UK GDP, the construction industry employs hundreds of thousands of people and impacts every community in the country – from homes and schools to roads and railways. We're developing a wider talent pool, attracting the best people and supporting them throughout their careers – making construction a rewarding career destination. 
Working at a local and national level, we listen, influence, and engage with local authorities, national governments and employers to support the construction sector ensuring our CITB provides the solutions for British construction's ever-evolving needs.
We take the lead in providing research, and funding innovation – so that the right skills and training are available when and where they're needed.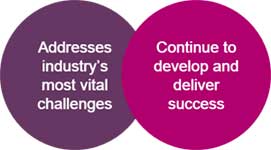 We're all about skills. From raising the quality of training across Great Britain to recruiting more apprentices, linking FE qualified construction learners into work, helping small and medium sized firms grow and thrive, supporting quality assessment and creating a site-ready workforce – our activities are as wide-ranging and diverse as the construction sector itself. Our work tackles the big issues of the day and addresses the industry's most vital challenges – creating a highly skilled, modern, diverse, and sustainable sector.
We're industry advocates, held accountable for our activities by construction sector employers who pay the statutory levy which funds CITB. Created by an Act of Parliament and sponsored by the Department for Education, we are an executive non-departmental public body in charge of our budget and activities and we're accountable to Parliament. We work closely with Government to ensure British construction's contribution to the nation is visible.
Together, we can continue to make CITB a great place to work and continue to develop and deliver success to the construction industry.
Return to top