Search Results
News and events search
Type
Local News & Events
Found 1 articles
To refine your search use the search filter on the right hand side. You can remove selected search filters by clicking the 'x' next to any selected filters below.
Alternatively click here to here to return to the news headlines page.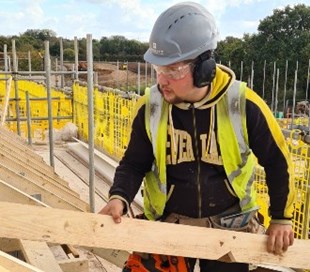 Neither COVID-19 lockdowns nor the collapse of Carillion have stopped Level 3 site carpentry apprentice Cezary Poniatowski from succeeding in his construction career.
Return to top