Business Plan
2021-22 Business Plan
Following from our 2021-25 Strategic Plan, CITB's Business Plan has three themes:
1. The basics
Helping you with your immediate skills and training needs, with grants and funding, and products and services to support it. This includes free, practical, day-to-day support for your business, such as our COVID-19 eCourse.
2. Improving access to skills today
Supporting construction to bring in new workers and for talented people to join the sector. Helping you to provide work experience opportunities and maximise the number of learners completing their apprenticeships.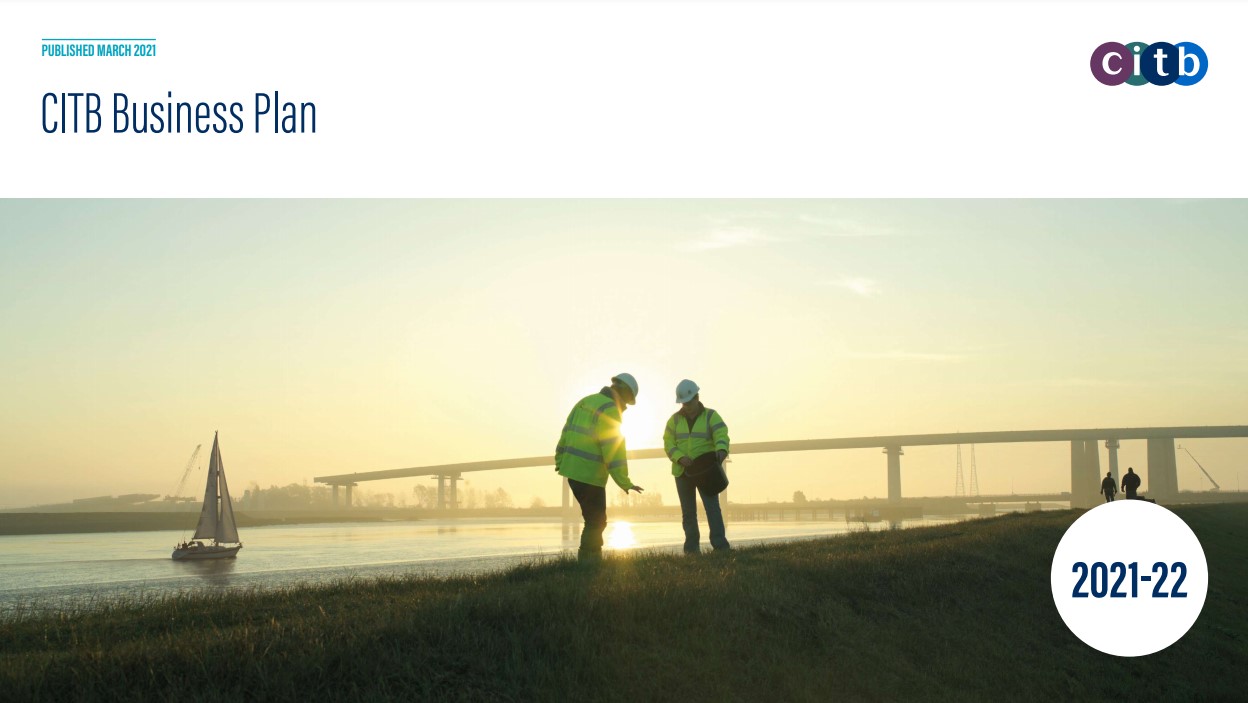 3. Preparing for tomorrow's challenges
Working with industry, Government and others to help employers meet emerging challenges, of which Brexit, boosting digital skills, climate change and the UK Government's Net Zero target by 2050 are the biggest.
Read the Business Plan
Skills Stability Plan
In June 2020, CITB published its Skills Stability Plan, which sets out how CITB is supporting employers' skills and training needs as the industry restarts following the impact of COVID-19.
The Skills Stability Plan describes the prioritisation and skills investments in the April 2020-March 2021 financial year. The priorities are to protect apprenticeships and provide direct funding to employers to adopt new ways of working needed in the wake of COVID-19 and retain skills. 
CITB will work with other industry partners to match displaced workers with new opportunities, including through exploring a talent retention scheme. This will build on the support already provided to help apprentices complete their programmes including through up-front grant payments to current year 2 and year 3 apprentices, assistance to match displaced or at-risk apprentices to new employers and developing more alternative options such as Shared Apprenticeship Schemes.
The Plan has also prioritised the Grant Scheme and direct funding for employers through the Skills and Training Funds, with £8m earmarked for small and micro businesses, £3.5m for medium-sized businesses, with a £3m Leadership and Management Fund for large firms. This will help employers train to adapt to the new working environment and update the skills needed by their business to help recover.
Read the Skills Stability Plan
Business Plans for previous years
2019-21 Business Plan
2018-2021 Business Plan
Return to top