See details of local industry events, support and networks 
Support to grow your business
East Midlands Chamber
East Midlands Chamber are the leading business representation organisation in the region, the voice for business and the 2018 British Chambers of Commerce Chamber of the Year.  The Chamber is renowned across the region for enhancing Derbyshire, Nottinghamshire and Leicestershire businesses and communities.
D2N2 Growth Hub
The D2N2 Growth Hub is a vital support network for growing and ambitious businesses across Derby, Derbyshire, Nottingham and Nottinghamshire. It gives businesses access to workshops, events, the latest funding news and any regional or national programmes that will help with the business growth plans.
Financial support and services to help you recruit and train staff
D2N2 Local Enterprise Partnership (LEP)
The D2N2 Local Enterprise Partnership is a locally owned partnership between local authorities and business, it plays a central role in deciding local economic priorities and undertaking activities to drive economic growth and create local jobs. D2N2 is one of the largest LEPs in England.
Midlands Engine Investment Fund (MEIF)
Midlands Engine Investment Fund (MEIF) offer Small Business Loans £25,000 – £150,000.
Kickstart
The Kickstart Scheme provides funding to employers to create jobs for 16 to 24 year olds on Universal Credit.
TalentView Construction
TalentView Construction is for employers looking for new talent:
Showcase your business to talented new recruits
Promote your training, apprenticeship and first job vacancies
Search for suitable local candidates
Make contact with schools, colleges and training providers
Construction Talent Retention Scheme
The Construction Leadership Council's Talent Retention Scheme helps talented individuals showcase their experience and expertise while helping businesses find the skills they need.
Government Incentive Payments for Hiring an Apprentice
Incentive payments for employers who hired a new apprentice between 1 April 2021 and 30 September 2021.
Training groups
Action for Construction
Action for Construction is a member organisation made up of construction companies based in the East Midlands. Training Groups receive funding from CITB to support levy registered employers identify and access high-quality cost-effective training. They provide advice and guidance on mandatory and skill specific training, offer support to plan training needs, and help employers access high quality and cost-effective Approved Training Organisations. 
Cost effective training 
Ease of identifying training 
Time and resource saving for employers 
Advice, guidance, and support 
Future planning 
Networking 
Provide help to give small and micro employers a voice to CITB and wider industry
Dates of forthcoming events and employer surgeries
None at present.
Contact your local customer engagement advisors
Derbyshire - Davina Lowe
Nottinghamshire - Andrea Russell
Business services support
LEP support from Business Lincolnshire Growth Hub
The Growth Hub is a single place to go to for business experts and mentors, support and guidance, grants and finance. Business Lincolnshire have a host of useful information and resources including a toolbox with downloadable guides, free webinars, useful links and videos designed to help you on your business journey. 
Visit the Business Lincolnshire website for details
Greater Lincolnshire's Growth Hub hosts six skilled and experienced business advisers. When you book an appointment with a Growth Hub Adviser you will be assigned a named adviser. 
Make initial contact through:  0300 456 3565 or the website link above.
Help to recruit and train staff
Skills Support for the Workforce (SSW) 
SSW upskills your employees with the training they need to facilitate business growth, enhance productivity and support sustainability.  It can support sector specific training and accredited qualifications such as Level 2 construction NVQs. 

Growth Lincolnshire Grant Funding 
Growth Lincolnshire Grant Funding includes Capital and Revenue Grants between £1,000 and £10,000 that can be used to support projects that will deliver job growth. Grant funding of 40 to 50% of the total project costs can be provided, with the balance to be provided by the business.
Training groups
CITB supported Construction Training Groups are made up primarily of construction industry employers. Members benefit from discounted training, networking and events aligned to local industry themes, and can also participate in projects that promote construction as an attractive career.

Lincolnshire is serviced by three Construction Training Groups:
Contact your local customer engagement advisor
Carole Jones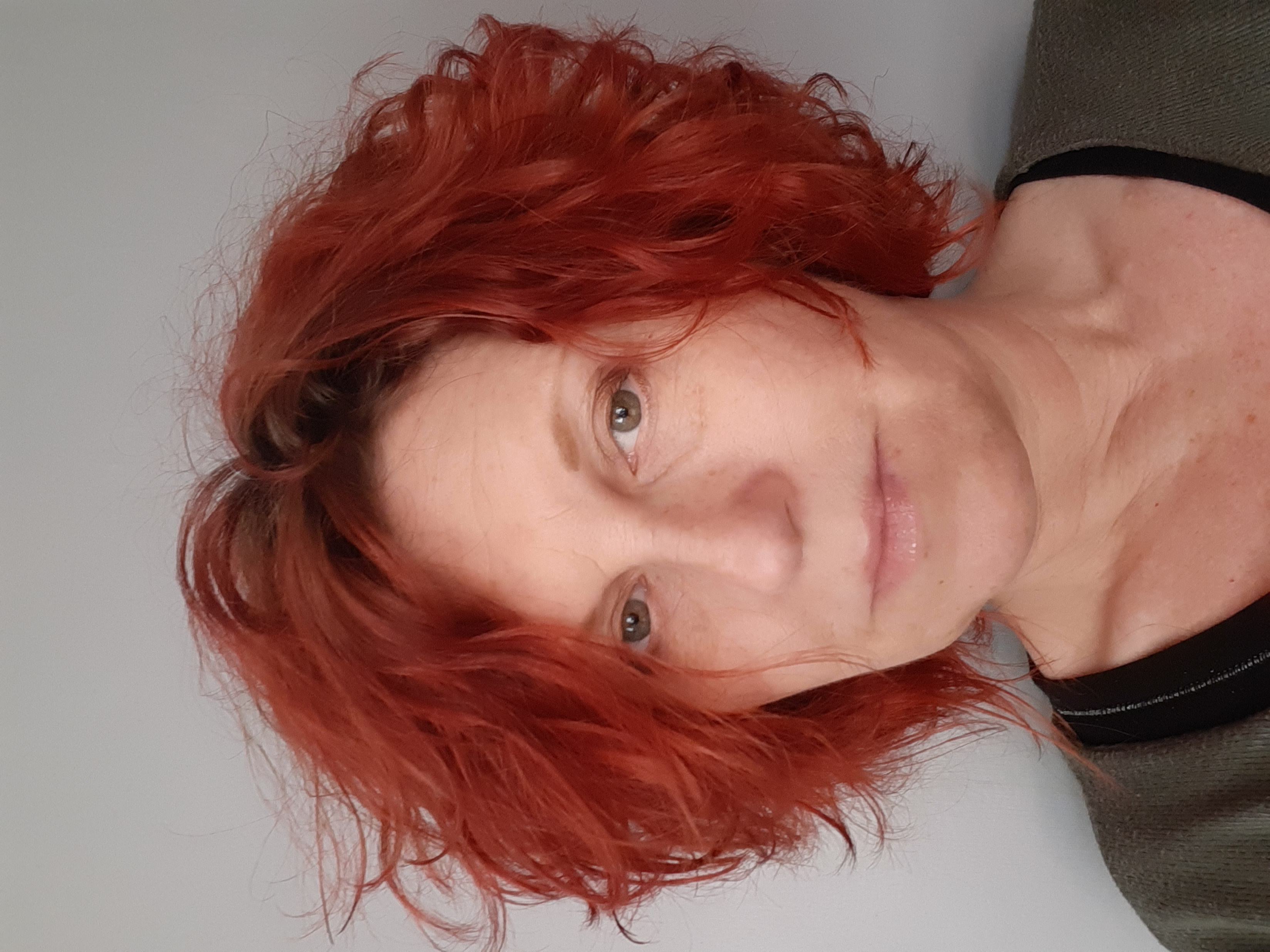 Contact Carole to discuss CITB products and services including grants and funding.
Local successes
From Care Worker to Construction Specialist
Three years after Lincolnshire care worker Jess Wells walked into a construction careers event, she's now the first woman to have achieved a highly specialised construction qualification.
Jess, 29, was a care worker in 2018 when she attended an event aimed at encouraging young people into the industry as part of Lincolnshire Construction Week, organised by Lincoln Group Training Association and supported by CITB, local construction related businesses and trade associations.
After witnessing a talk at the event given by Lincoln-based surface preparation specialists The Preparation Group, Jess approached the company afterwards and was later taken on.
Jess said: "My goal is to be a site manager to mentor and train more females. It doesn't matter if you are male or female you need to love what you do to deliver results."
Jess's NVQ was assessed by the Resin Flooring Association (FeRFA), the not-for-profit trade body representing manufacturers, contractors and companies in industrial and commercial resin flooring, screeding and surface preparation.
FeRFA confirmed that Jess was the first woman to achieve NVQ Level 2 Specialist Concrete Occupations (Construction) – Substrate Preparation and Profiling, handling the equipment with ease and expertise, demonstrating ability and determination.
Jess said: "I thought working on site might be intimidating, but if you are interested in
learning, people will show you how to do things right, help and support you. Go for it,
it is entirely down to you."
What's happening in your area
There are currently no local employer events for this area. Details of forthcoming events will be published as soon as they become available.
Following increased concerns over the COVID-19 virus and for safety precautions, regrettably, we have decided to cancel the upcoming Employer Roadshows. We understand this will be disappointing news but the health and safety of our delegates is of the utmost importance.
Further details about an online alternative will be issued in due course.
Business support services
Business Gateway Growth Hub

The Business Gateway is part of the national Growth Hub network. We provide tailored, commercially focused and joined-up advice that's free, impartial and delivered with one goal in mind: increasing your bottom line.
You can access expert support, diagnostic services, signposting and free workshops to help your business growth. To speak with an adviser call or email the hub:

Contact: 
Leicester Employment Hub
The Leicester Employment Hub offers:
FREE recruitment support: You may be eligible for our £2,500 grant towards employing a qualifying individual on a 12-month apprenticeship or 6-month paid work experience contract.
Candidate sourcing support: IMPARTIAL help and support to source local candidates for

work experience
work trial
paid work experience
apprenticeships
local jobs
graduate interns.
For further details, visit Leicester Employment Hub online 
 
Contact details 
SEMLEP Growth Hub
SEMLEP Growth Hub is part of the national Growth Hub network which provides free and impartial information, advice and guidance to businesses to help realise their ambitions.

To contact SEMLEP's Growth Hub:
Midlands Engine Investment fund
The Midlands Engine Investment Fund offers SMEs the opportunity to apply for a variety of funds to help support their growth.
For more information visit the MEIF website 
Training groups
There is currently one training group covering the Leicestershire area:
Leicestershire Construction Training Group.
Website - http://www.lctg.org.uk/
Contact your local customer engagement advisor
Nathan Wilkins
Tel: 07775 702632
Email: Nathan.wilkins@citb.co.uk
Contact a local CITB advisor
CITB Advisers can support you in diagnosing skills gaps, advising on apprenticeships, legislation and training, as well as signposting you to other sources of help and advice.
Return to top