Performance reporting
Published every quarter, CITB's performance reports aim to provide an overview of where the industry's Levy is invested and what impact it has had, allowing you to track our progress against our business plan. Whilst the main purpose is to keep you informed, we also hope that this will help you, help us, when you feedback how and where you think the industry's Levy should be invested.
We've presented key activities under our strategic priorities of Careers, Training and Development, and Standards and Qualifications.
Quarter 1 2021-22 performance report
The highlights from April – June 2021 are:
1. Investment
£1.8m committed to 387 businesses, via our Skills and Training Fund, to help employers focus on essential construction, trade and supervisory development skills. £80,000 saved by employers using our e-learning platform instead of in-person training.
2. Training and courses
320,330 training achievements added to the Construction Training Register. 27,244 individuals completed Site Safety Plus courses. 92,000 people passed the Health, Safety and Environment test which means competence and safety awareness for the newly qualified will improve, not only for themselves, but for their colleagues, too.
3. Workforce
6,144 site-ready workers created through the Construction Skills Fund (CSF).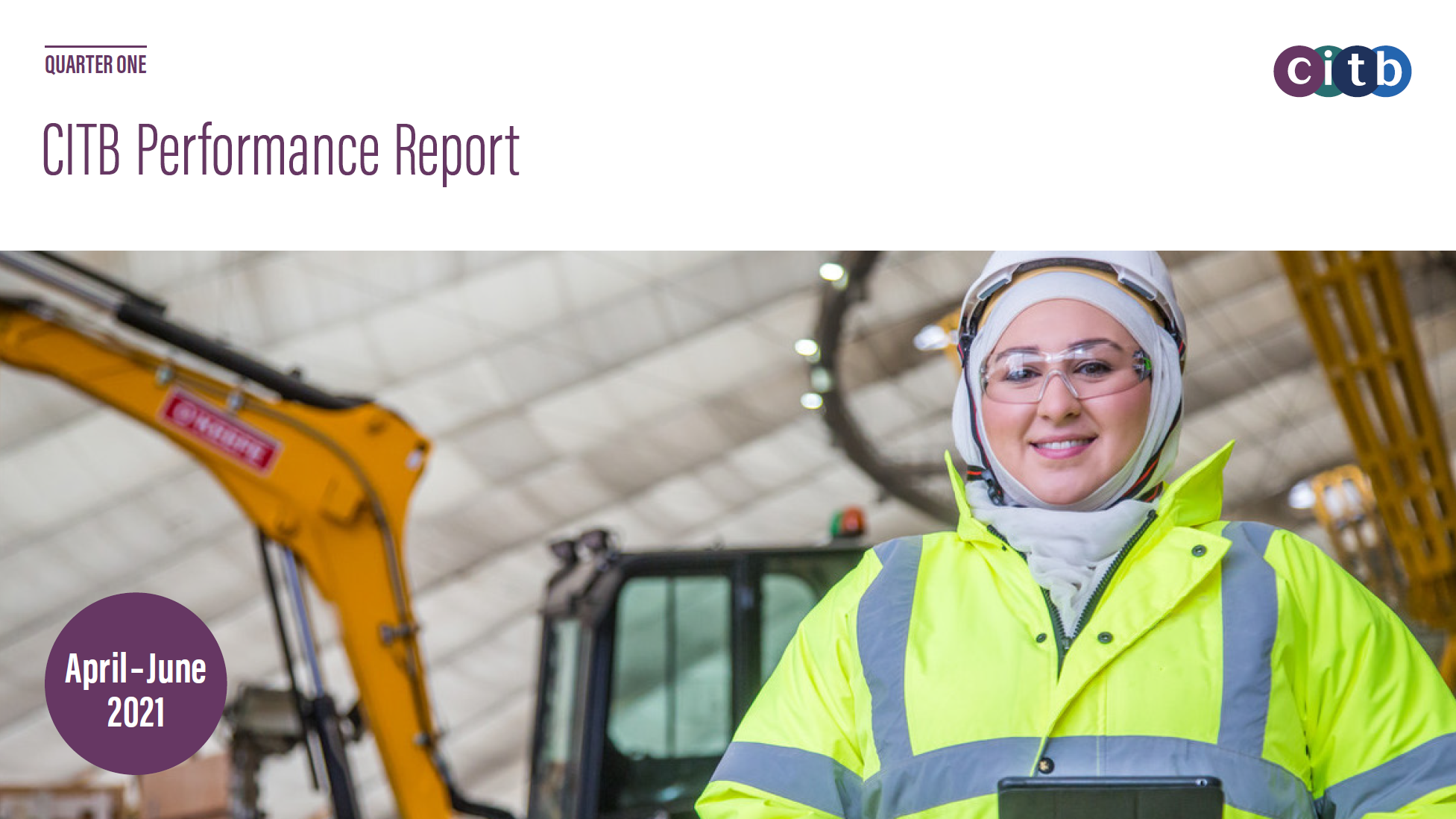 4. Apprentices
14,667 apprentices supported with apprenticeship grants, travel and subsistence and Shared Apprenticeship Schemes.
Read our latest performance report:
Read previous performance reports:
Return to top