How to find and recruit an apprentice

An apprenticeship combines learning at a college/training provider with on-site experience to give apprentices the right mix of technical and practical skills.
Why should you hire an apprentice?
Apprenticeships are the bedrock of the construction industry. They are preparing the next generation of construction workers and represent an exciting option for both apprentice and employer.
You can employ apprentices at different levels, from school leavers and university graduates, to people who want to further their careers or change career direction completely.
Not only is the apprentice gaining from the experience, as an employer you are too. It's a mutually beneficial relationship which helps the apprentice learn and develop new skills that directly improve your business; helping both to grow.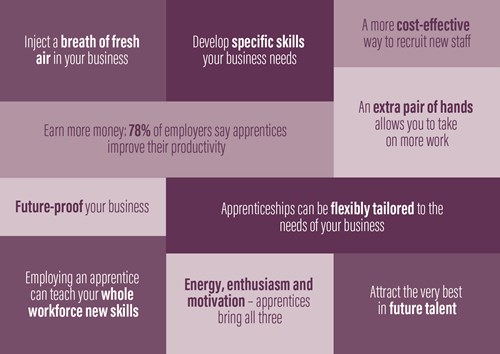 The right apprentice can benefit your business today. If you need support recruiting an apprentice, one of our Customer Engagement Advisers can walk you through the whole process.
Please email customerengagement@citb.co.uk giving your company name, location and contact details, and a member of the team will contact you.
Return to top